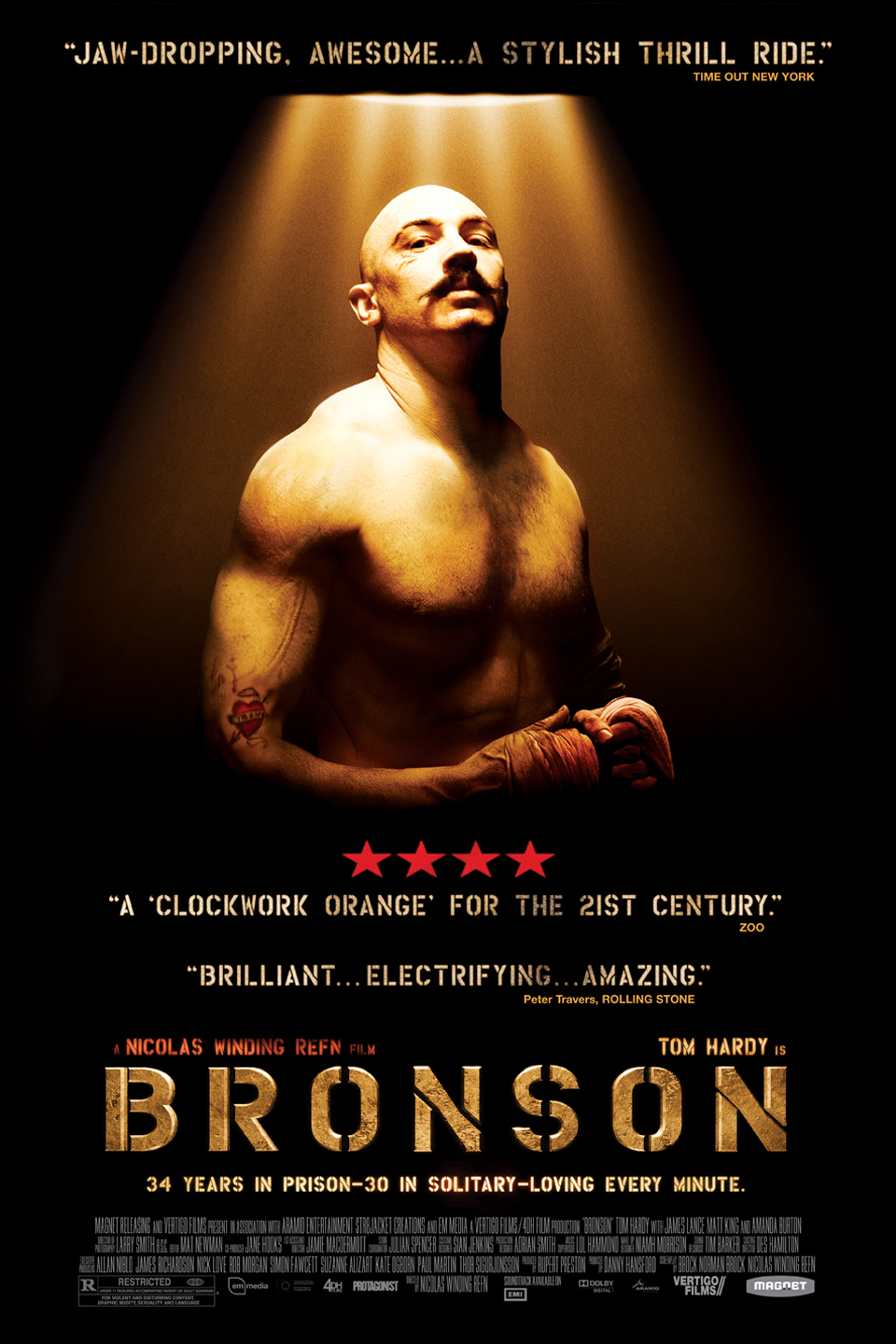 Zoo claims that Bronson is The Clockwork Orange for The 21st Century. While I don't agree this film is certainly a fun time. As any film that is biographical it's impossible to get everything to fit nicely into something that's going to be less then 2 hours. After watching this I was compelled to find videos and read about him. While the real man doesn't like being locked up, this character of him called a prison cell a hotel room. This Bronson gets pleasure from brawling with the police and seems to enjoy prison.
Tom Hardy is fantastic in this film and gained praise from the man he portrayed for his performance. A highlight is a conversation he has with himself which he portrays two different characters in his head. Tom Hardy worked out to put on weight for this role. I really appreciate the commitment he had for the role.
I think the biggest criticism I have for this film is that it hardly does the real man justice, but I wouldn't have ever looked him up if I didn't find this randomly while looking through films that are on Hulu. While A Clockwork Orange is about Alex trying to fool the system that he's better, Bronson is about a man that punches the system in the face. I think anyone old enough to watch this film should check it out. 8/10.